Welcome to the Manteno Community Unit School District No. 5 web site. The district is located in Manteno, IL on Interstate 57 approximately 50 miles south of Chicago. The district is made up of 3 schools, educating over 2200 students in pre-school through grade 12.
Click Here for the 2014-2015 School Calendar

Our Mission
The mission of the Manteno Public Schools is to provide all students with a safe environment for quality life-long educational experiences. These experiences shall nurture one's academic, social, emotional and physical needs, enabling them to be productive members of society.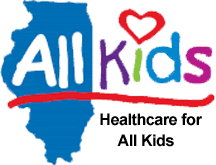 ---
Communicating with the Board of Education
In accordance with Public Act 98-0930, a uniform single email address has been established for members of the public to electronically communicate with the elected members of the Board of Education.
Freedom of Information Act (FOIA)
FOIA requests may be submitted to the FOIA officer, Nancy Kaufman, at the District Office in person during regular office hours, by mail/courier service or by email to FOIA@manteno5.org. It is recommended that requests be sent "Return Receipt Requested" to verify the request was received. Appropriate fees/charges may be assessed as allowed under Section 6 of Public Act 96-542.
District Office
84 North Oak Street
Manteno, IL 60950